Welcome to the Official Website for the USNSCC
Naval Special Warfare Orientation Courses (NSWOC)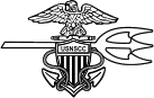 Those Cadets that make it to graduation, it is the pride of accomplishment and wearing the NSWOC breast insignia that drives them. This badge sets them apart from their peers. They have completed a program that tested them mentally and physically and brought out the best in each of them. These Cadets have achieved what few dare to try. All of our graduates have the distinction of going back to their units with pride in their accomplishment. These Cadets see improvement in their self discipline, self confidence, and are looked up to by their peers. No matter what the Cadet decides to do with their future, the lessons learned during this training provide them with the tools to succeed. If you are up to the challenge and want to be a member of an elite group of Cadets that have completed this program, apply now!
The USNSCC NSWOC Training Tracks are not typical USNSCC Summer trainings.
These trainings are highly structured and specialized, requiring Cadets to pass a special PRT, submit a separate medical form (DD 2807/2808), and go through a rigorous board selection process. These trainings have limited availability and require Cadets to have additional equipment including SCUBA qualifications (for SEAL and EOD tracks only). All NSWOC Training dates are announced in Magellan, and require Unit CO registration. Once registered, Cadets are required to complete the Application Package.
---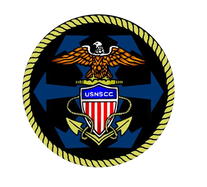 Direct All Inquiries To:
CO CDR Tony Almon or XO ENS Cory Stewart
U.S. Naval Sea Cadet Corps, Naval Special Warfare Orientation Course
Email: tonyalmon@gmail.com cstewart@seacadets.org